Are you a reseller interested in our range of products? Then get in touch with us! Simply fill out the form below, and we'll get back to you as soon as possible.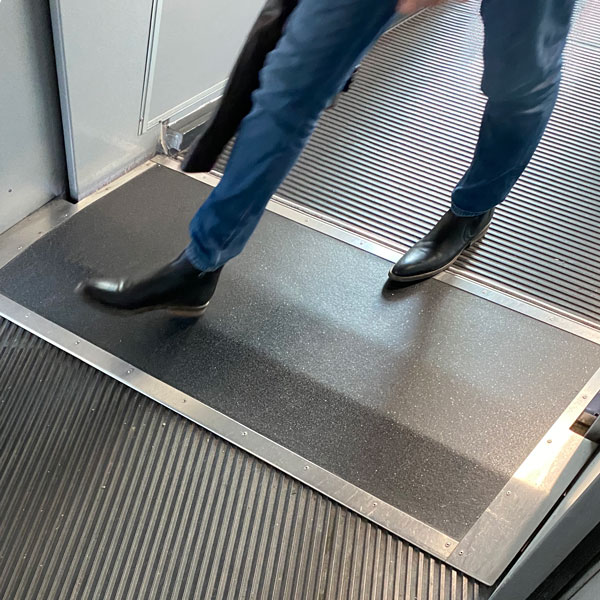 by professionals for professionals
Large selection or individual solution
Many of our products are individually manufactured and customized on site.
Since our company was founded in 1980, we have developed to become the market leader in manufacturing and selling a wide variety of safety floor coverings, especially anti-slip products. Fully ISO 9001:2015 certified, we supply our products for occupational and public safety to resellers worldwide. We can deliver to many countries within a few days. Our specialization is the reason for our success. We respond to customer requests as flexibly as possible. We would also be happy to inform you about our logistics systems.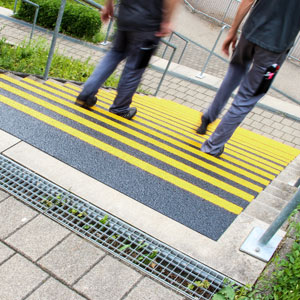 Anti-slip coverings
Prevention of slipping accidents and the resulting follow-up costs on smooth, damp surfaces or surfaces smeared with oil or grease, indoors and outdoors.
anti-slip profiles
Quick, easy and clean installation of anti-slip profiles on almost all surfaces and in almost all weather conditions.
Mats
Anti-slip mats, anti-fatigue mats and entrance mats for a wide range of applications.
Floor Marking Tapes
For marking, securing, guiding, limiting and blocking. Quick, easy and clean installation of a guidance system.
Concrete Repair
For repairing concrete and stone floors in indoor and outdoor areas with extreme traffic.
Floor coating
For coating flat floors made of concrete, stone or wood thereby creating a visually appealing, smooth-as-new surface.
Frequently asked questions
We keep a large stock of items and are able to manufacture custom-made products using our in-house machines on short notice.
This allows us to deliver our quality products punctually and reliably.
You are a reseller and would like to train your sales team? We strongly believe in training of staffthink that's a good idea, because only trained staff can guarantee competent product consultiong for your customers.
We offer free training in German or English and thereby transfer our knowledge to your employees. Training can take place on your premises, in our training center or online.
CUSTOMIZED
Individual cuts
Many of our products – from simple cuts to complex, dimensionally accurate geometries, to long-lasting UV printing – are custom-made according to our customers requirements.