Prevention of slipping accidents and resulting costs on smooth, wet floors or floors smeared with oil and grease. For use in internal- and external areas (depending on surface type)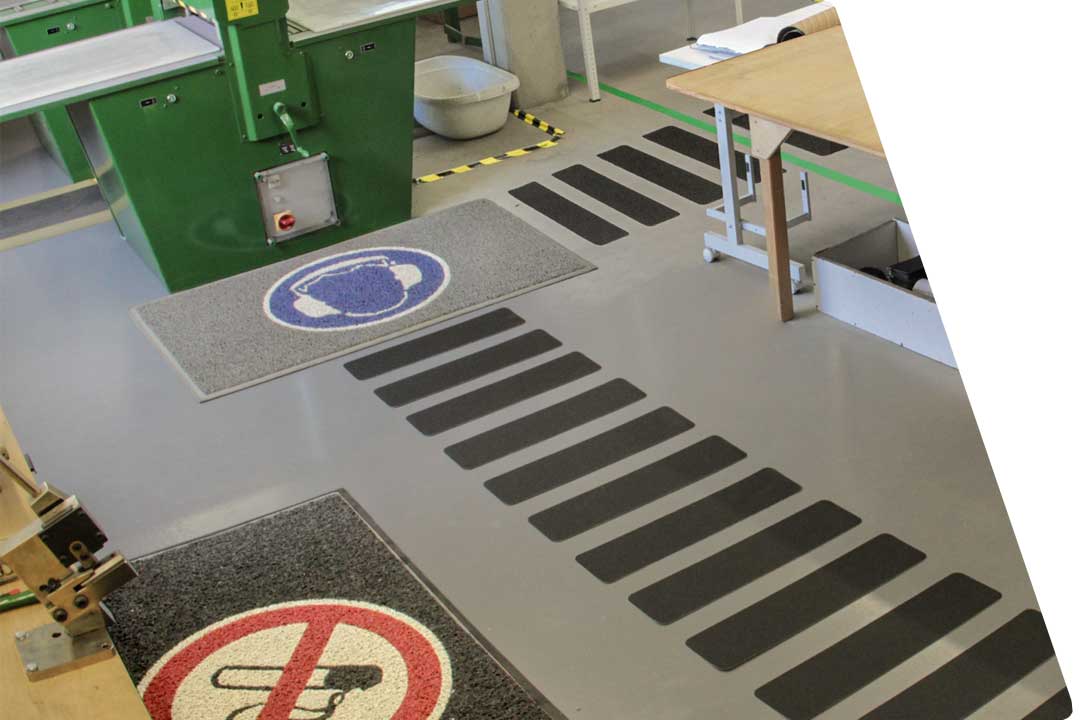 m2 anti-slip mat
Multifunctional entrance and workplace mats with clearly visible safety signs.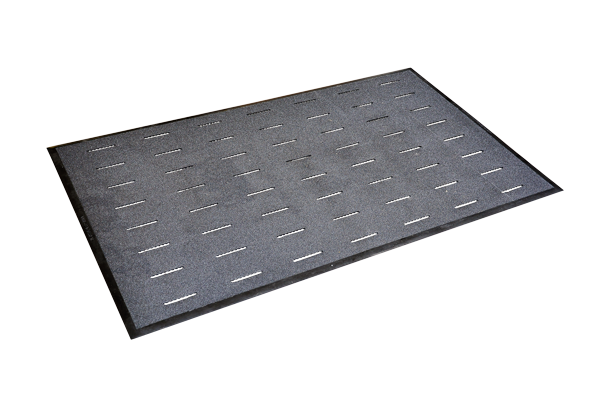 With anti-slip mats you won't slip!
In production facilities, the high abrasion resistance of the grain guarantees long durability with optimal slip protection. A comfort layer effectively protects muscles and joints during standing activities. We also offer special anti-fatigue mats. The bottom surfaces of the mats are provided with additional protection against slipping, which also holds on wet and greasy surfaces. Due to the easy cleaning, also in the industrial dishwasher, the anti-slip mats are ideal for use in kitchens and in meat processing plants. For the entrance area you will find documents in different colors and designs, if desired also with logo, lettering or warning and safety instructions. In different strengths – from medium to extra strong – they protect against slippery surfaces and dirt.
Rubber mats are used outdoors. These consist of individual honeycombs and can either be laid freely in floor recesses or fitted into frames. With our mats, we have the perfect anti-slip solution for every location and for the most varied of demands.
We keep a large stock of items and are able to manufacture custom-made products using our in-house machines on short notice.
This allows us to deliver our quality products punctually and reliably.
You are a reseller and would like to train your sales team? We strongly believe in training of staffthink that's a good idea, because only trained staff can guarantee competent product consultiong for your customers.
We offer free training in German or English and thereby transfer our knowledge to your employees. Training can take place on your premises, in our training center or online.
CUSTOMIZED
Individual cuts
Many of our products are custom-made according to customer requirements, from simple cuts to complex, dimensionally accurate geometries to long-lasting UV printing.