ANTI-SLIP COVERINGS IN VEHICLE CONSTRUCTION
With our anti-slip coverings, you can prevent slipping accidents on vehicles of all kinds. We offer you individual solutions according to your drawings with very low tolerances?
Are you looking for an individual solution for vehicle construction? Together we will find the right solution for you.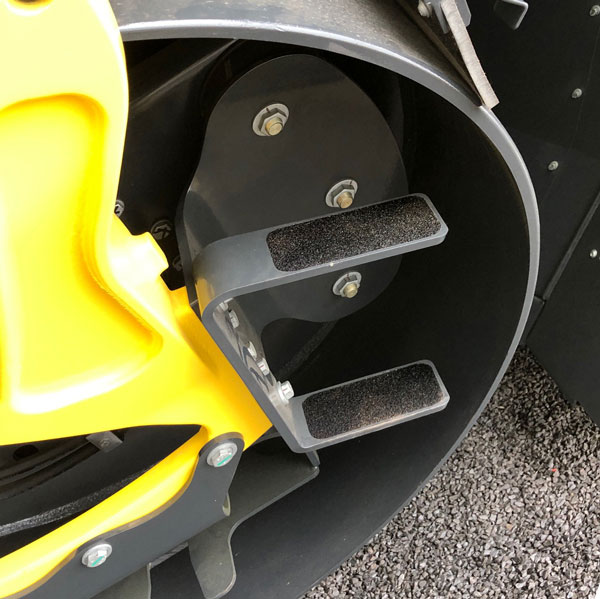 by professionals for professionals
Tailor made
Since our company was founded in 1980, we have developed into a market leader in the manufacture and sale of a wide variety of safety floor coverings. Fully certified according to ISO 9001:2018, we supply our products – manufactured according to customer drawings – to vehicle manufacturers in the commercial vehicle, construction machinery, military vehicle, bus and rail vehicle sectors.
Frequently asked questions
ANTI-SLIP COVERINGS IN VEHICLE CONSTRUCTION
Implementing a specialised printing process which significantly increases the durability of our prints in comparison to prints via conventional printing processes, we are able to print our anti-slip coverings with your logo, or according to your design requirements.
Mehlhose
Antirutschprodukte GmbH
Gutedelstraße 38-42
D-79418 Schliengen
Fax +49 (0)7635/82715-100
We keep a large stock of items and are able to manufacture custom-made products using our in-house machines on short notice. This allows us to deliver our quality products punctually and reliably.
You are a reseller and would like to train your sales team? We strongly believe in training of staffthink that's a good idea, because only trained staff can guarantee competent product consultiong for your customers.
We offer free training in German or English and thereby transfer our knowledge to your employees. Training can take place on your premises, in our training center or online.
CUSTOMIZED
Individual cuts
Many of our products – from simple cuts to complex, dimensionally accurate geometries, to long-lasting UV printing – are custom-made according to our customers requirements.